Offers
Your benefits with our family offers & packages
Offers especially tailored to families and couples await you.
Combined with the many leisure options in the hotel and in the family-friendly city of Eibenstock,
your stay will certainly be varied. Look forward to family holiday fun - in any weather!
Your advantages at the Hotel Am Bühl
Directly connected to the Badegaerten Eibenstock
Additional, hotel sauna
Gym
TV Lounge with sport, entertainment and children's program
Saturday - Disco & Dance at the Bistro Bar
Library
Table tennis room
One family walk once a week
Children from 0-5 years eat free of charge ( half board or full board PLUS), if their parents have booked these services as well
Family entertainment program on 6 days a week (except Sunday)
Central kitchen with microwafe, baby food warmer and baby changing unit
Toddler care (0-3 years) always on Tuesdays and Thursdays (Prebooking required)
Buggy and babyphone rental (subject to availability)
Rental of sand toys, balls, outdoor games for football wall and Volleyball field, sledges
Game area in the family restaurant
Beautiful sun terraces
Slide and pedal car track for the little ones
Playing & romping outdoors in the playground with sand mat
Fun & games in the children's playroom with toddler area
Alpaca inclosure - our alpacas Horst, Bruno and Anton are looking forward to a visit from you!
Build sand castles in the sand playroom or play mini golf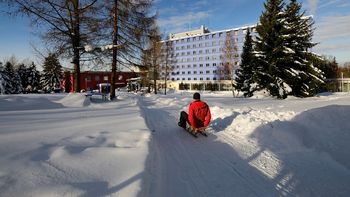 SERVICES INCLUDED
Overnight stay in the booked room category
breakfast and dinner buffet included
daily (departure day excluded) family fun at the Badegärten Eibenstock (sauna not included-additional fee)
A visit to the saunacomplex can online be garanteed if you purchase an online ticket for your required date in advance: www.badegaerten.de/reservieren.php
parking & wlan
Please note that the included services are only valid for the duration of the offer. Additional nights are excluded.
5 Nights
Can be extended by additional nights up to a maximum of 14 nights.
from
€ 404.33
per person
(in the room Family room)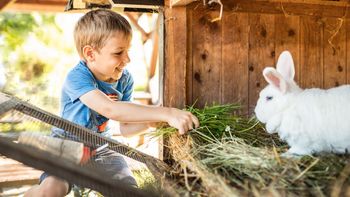 from
€ 259.-
per person
(in the room Double room Plus)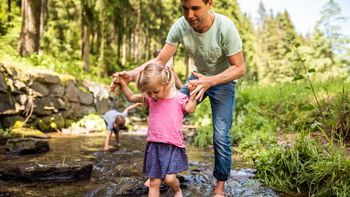 SERVICES INCLUDED
Overnight stay in the booked room category
breakfast and dinner buffet included
daily (departure day excluded) family fun at the Badegärten Eibenstock (sauna not included-additional fee)
A visit to the saunacomplex can online be garanteed if you purchase an online ticket for your required date in advance: www.badegaerten.de/reservieren.php
parking & wlan
from
€ 259.-
per person
(in the room Double room Plus)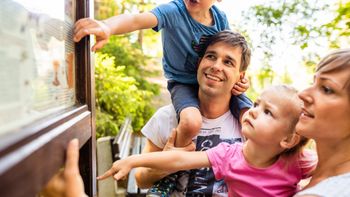 SERVICES INCLUDED
Overnight stay in the booked room category
breakfast and dinner buffet included
daily (departure day excluded) family fun at the Badegärten Eibenstock (sauna not included-additional fee)
A visit to the saunacomplex can online be garanteed if you purchase an online ticket for your required date in advance: www.badegaerten.de/reservieren.php
parking & wlan
from
€ 259.-
per person
(in the room Double room Plus)